THE DESIGNER
Designer of Parisian wedding dresses, Fabienne Alagama is a passionate and a lover. In love with beautiful finishing touches, silky fabrics, and exceptional lace. Always. She likes to imagine, create and transform. When she was a teenager, she borrowed her Grandmother's sewing machine to customize, personalize and transform her clothes. She was already playing with shapes and materials for a unique look and was good at it! At the age of 19, she left her native island to join a Parisian fashion school. After some experiences in Haute-Couture houses, she discovered the delicate wedding world. A real love at first sight! She will never leave it. After some visits to different wedding dress fashion houses, Fabienne decided to work on her own! Head full of dreams and talent in her hands, she founds her own fashion house. Ten years later, and more than ever, she makes bride's eyes sparkle! She particularly loves to share with them all these joyful and emotional moments during the fitting of a wedding dress.
The Fabienne Alagama's bride is a fulfilled, free and independent woman. Sparkling and a bit sassy. Sometimes sexy. Always elegant. A woman who dares and who is not afraid to impose her style! She wants to feel beautiful, strong, and… wear a dress that looks like her. The Fabienne Alagama's bride is the bride of today who swings between audacity and romance, simplicity and attention to detail. A wedding dress, whether it is made to measure or not, must be a reflection of who wears it. Wearing femininity as a standard, Fabienne Alagama likes to sublimate women. Her universe is powdery, bright, all frilly and laces composed. Sensual and ultra-feminine. Fresh, poetic, glamorous. A touch of rock. Her inspirations are eclectic and her technique is instinctive and very couture. Her signature? A mastered art of the bare back. Fabienne always works the wedding dresses backs with special care. She loves them plunging, sensual, adorned with beautiful lace… Everything in suggestion. Barely discovered or completely stripped, your back will always be highlighted.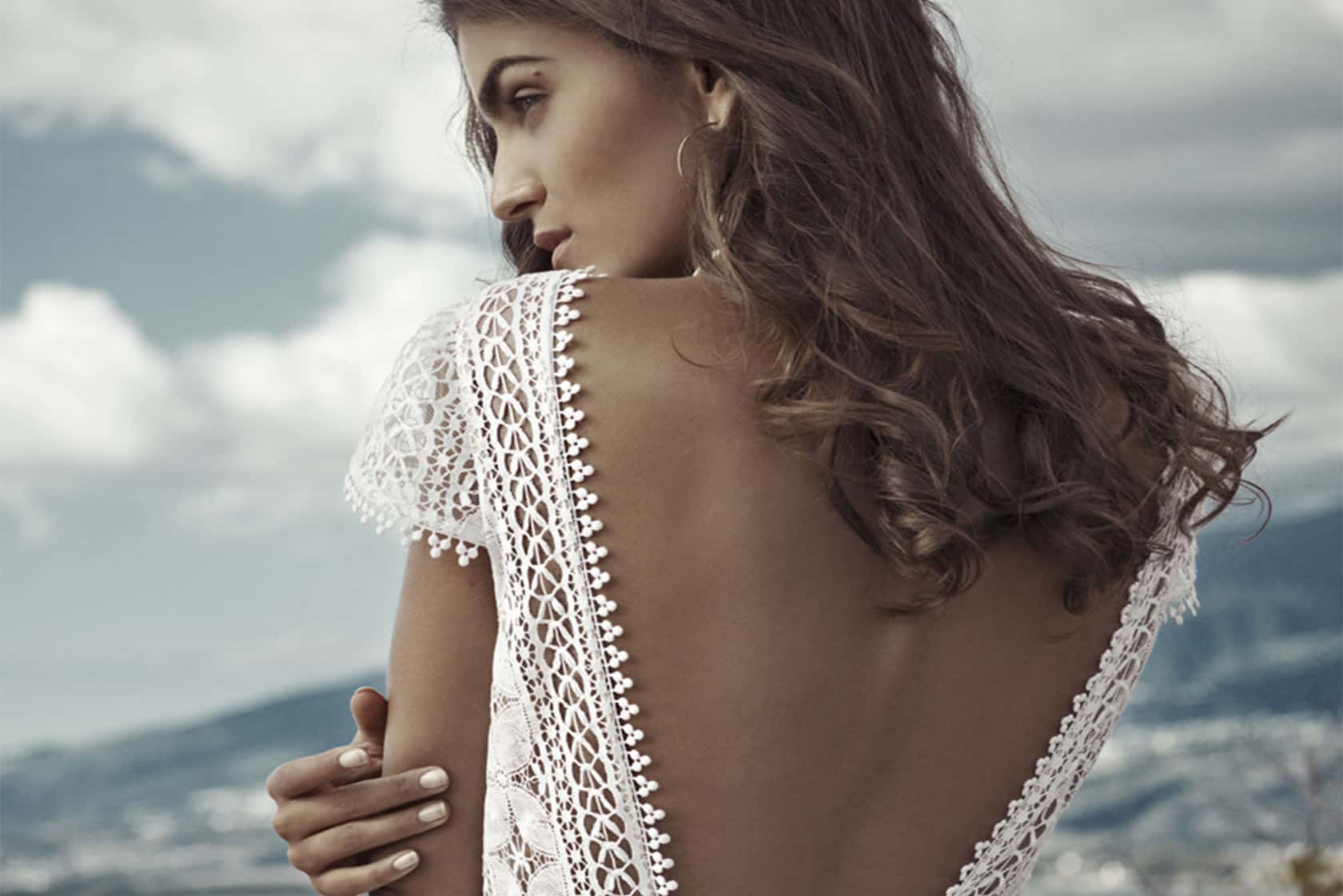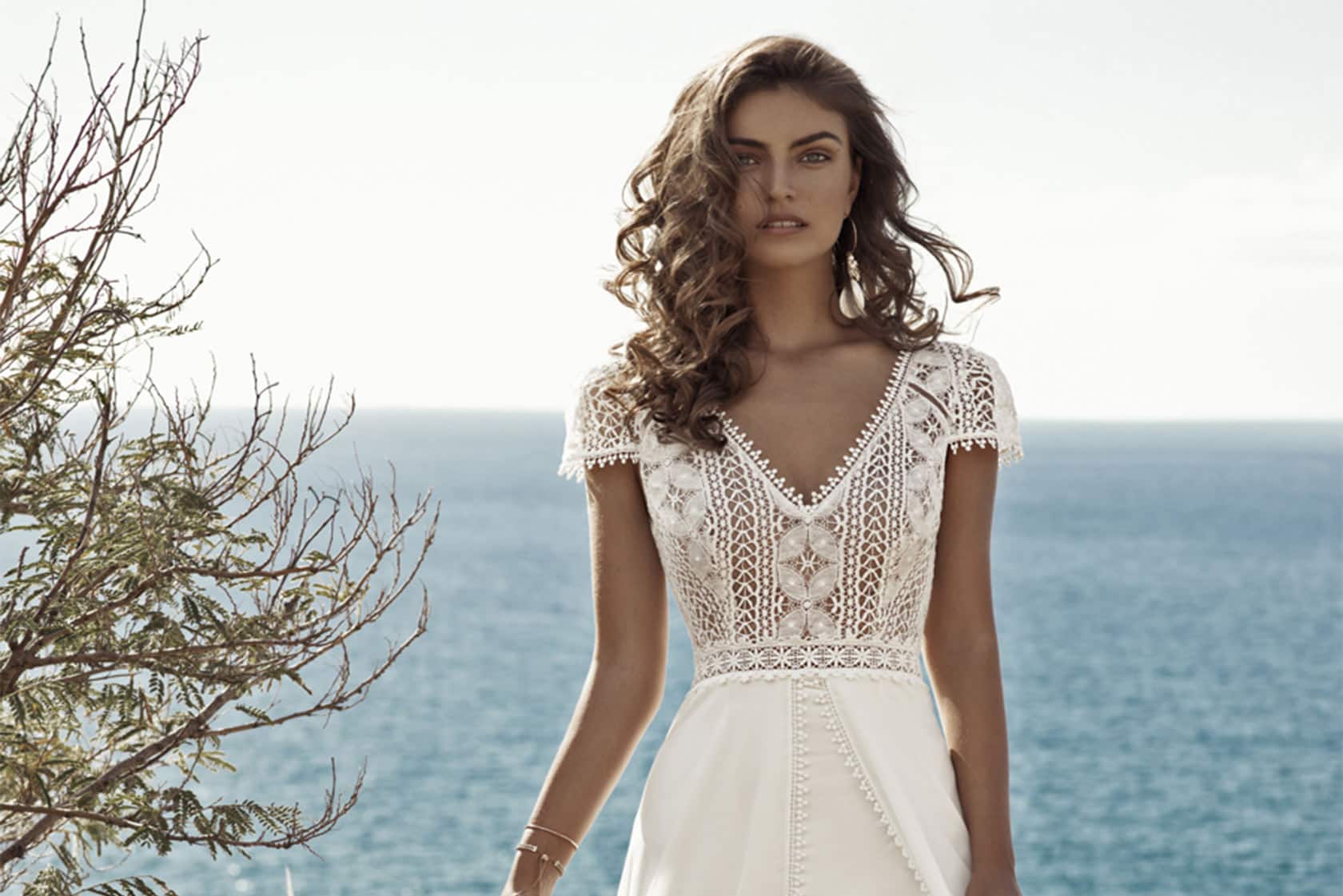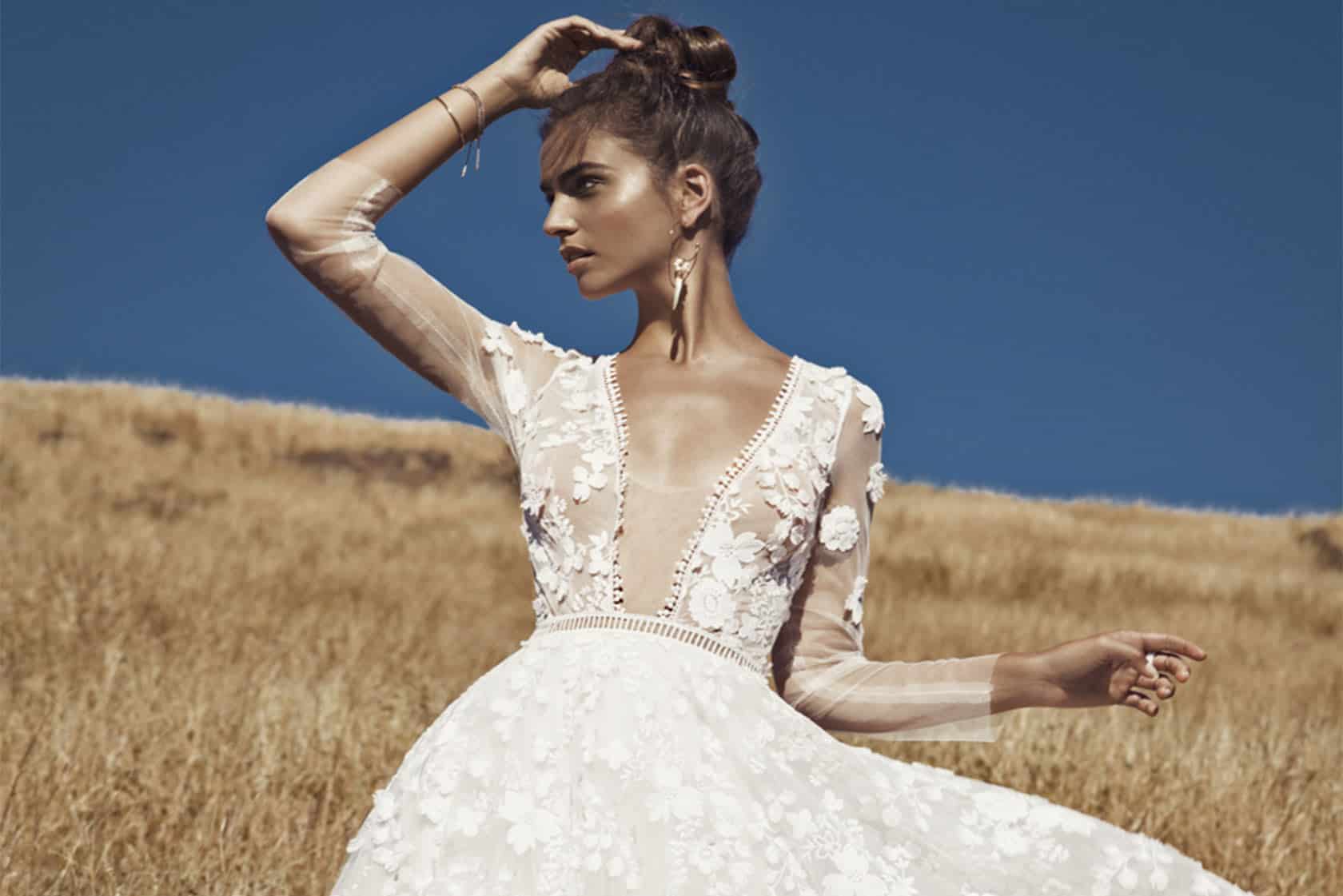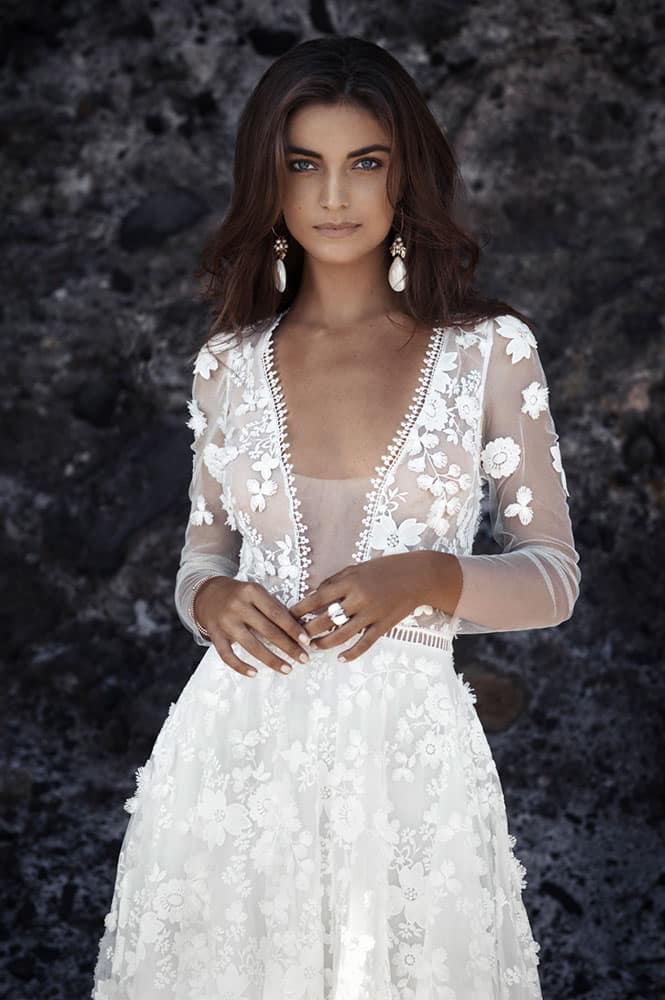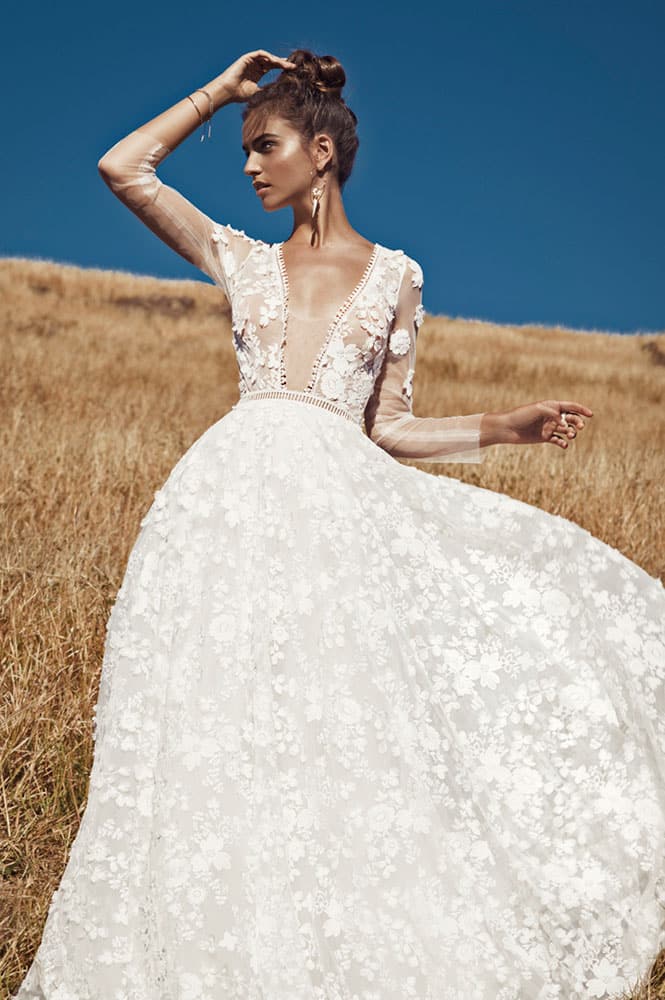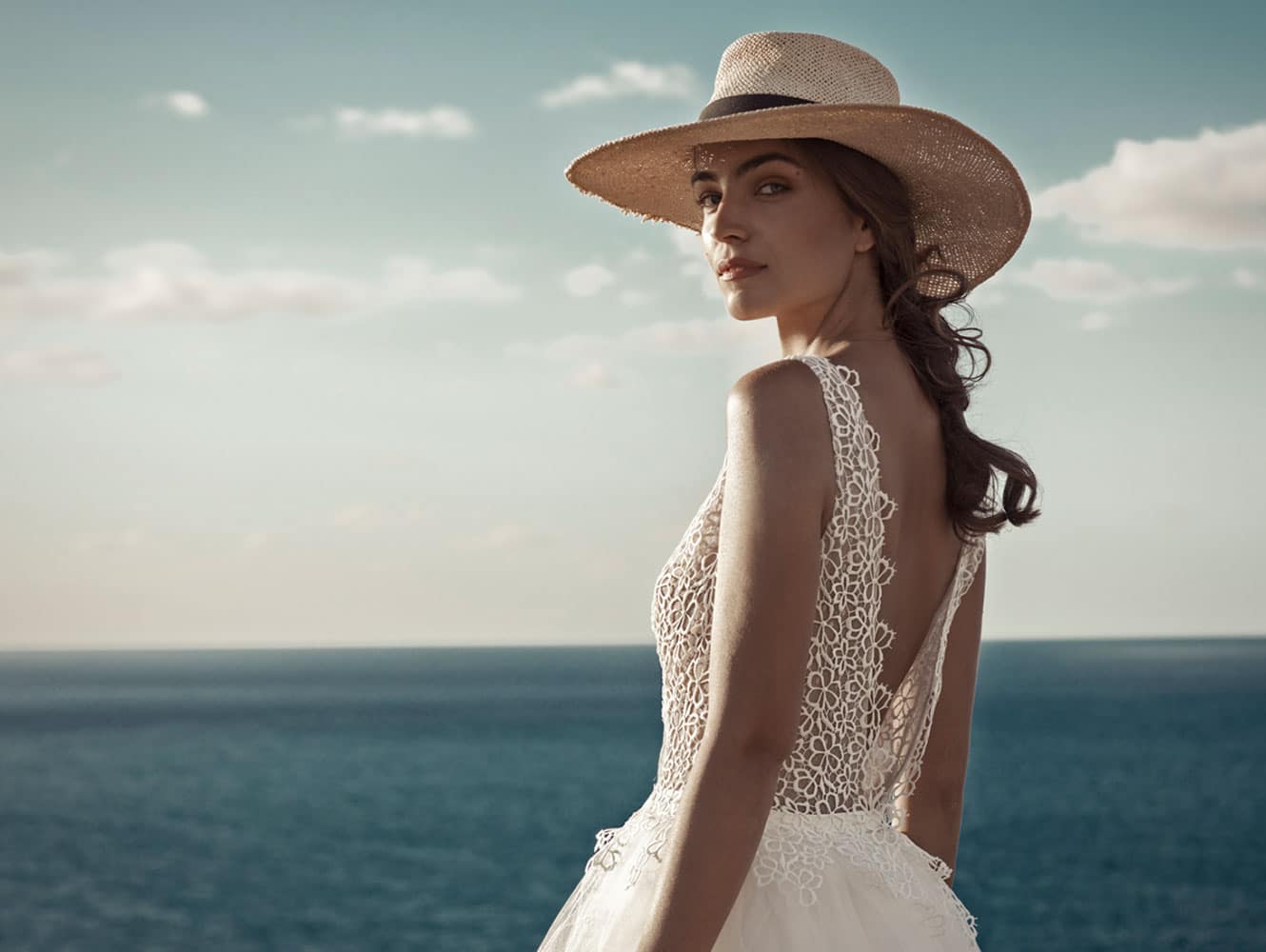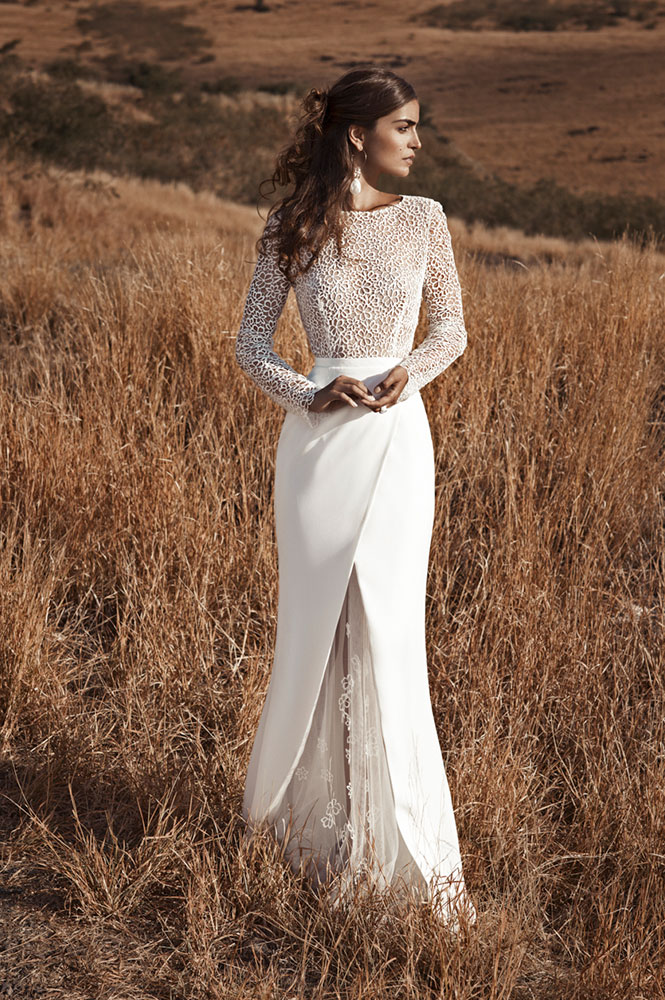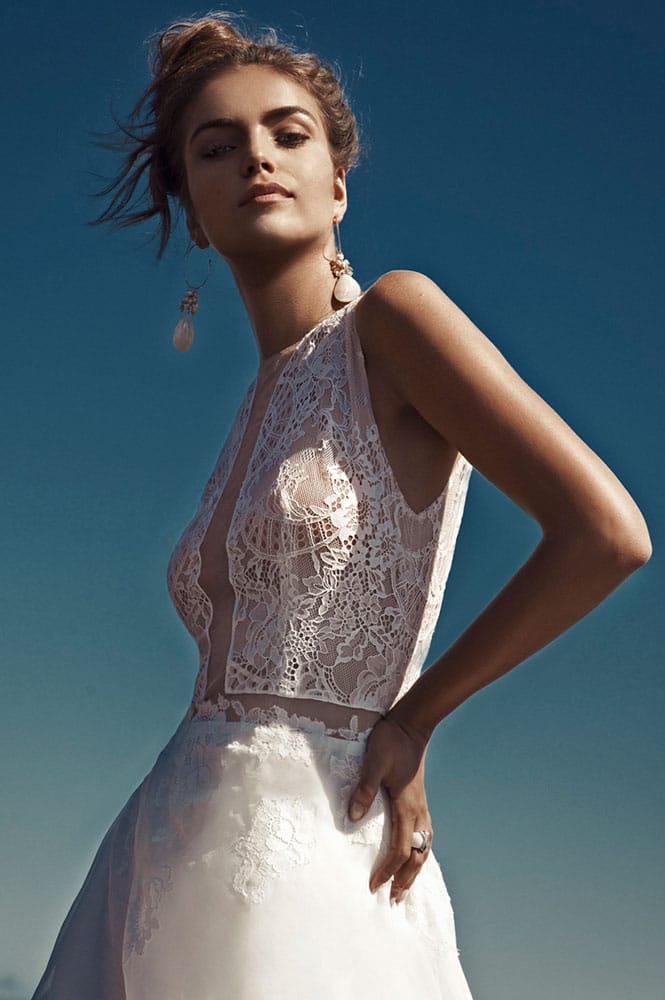 LE SAVOIR FAIRE
It is almost been 10 years since the designer Fabienne Alagama created her own wedding dress brand. Her feminine and sensual style allows her to draw chic, glamor and timeless wedding dresses. Her focus on open-backs is incomparable and made her well-known. Still, the backs of Fabienne Alagama's wedding dresses are a major point in her artistic mark.
Another essential point for the designer is the choice of the materials : she wants them in their best quality. That is why her silks are French or italian, just as the lace and guipures which are her style's distinctive feature.
Thanks to her creative soul and from her adolescence, Fabienne Alagama passionate herself for clothes' customization. She borrowed the family's sewing machine in order to make her clothes unique. Her vocation was born. She decided at 19 to leave the Réunion Island to join a fashion school in Paris. After two experiences in Haute-Couture houses, she decided to head towards the wedding dresses' world and will never leave it.